uCommerce is now free and why it's great news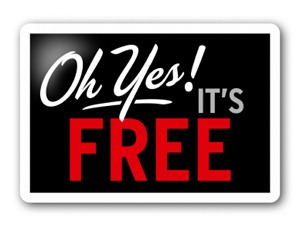 Those of you who were lucky enough to make it to CodeGarden 11 (or have been following the #CG11 hash tag) will no doubt already know that uCommerce Starter Edition is now free.
Why this is good news
For quite some time we've been lacking a good all-round e-commerce solution with CMS ability (regardless of platform). Many of us have written hacks, combined multiple solutions together to form a behemoth -usually involving multiple logins etc or attempted to write our own solution which (either down to time or budget limitations), is never quite re-usable. Ultimately, there's been no all encompassing solution that was affordable but more importantly, able cater for small stores as easily as it could enterprise level solutions.
Umbraco has been working hard over the past couple of years to make the CMS as robust as possible and is now powering sites like www.asp.net, http://msdn.microsoft.com and a fair few other enterprise solutions. Being a proven concept is great because it means your investment is minimal -you only need to learn one solution which is mature enough to cater the majority of scenarios and now adding e-commerce to it's arsenal means it covers all bases.
Which uCommerce version do you need?
One question that I heard a lot around CodeGarden was "yes it's free but what have they removed from it?". Usually when someone is giving away something for free, it's not quite what you need/want. Thankfully that doesn't appear to be the case with the free edition of uCommerce.
Depending on your requirements, you'll more than likely find that the starter edition more than covers your needs (it's what powers most of our solutions). I find the thing that usually confuses people is the use of "Catalog". In uCommerce, a catalog is a group of categories and most e-commerce sites only need one catalog.
You may need multiple catalogs in the following scenarios:
The Umbraco instance runs multiple websites, each website needs to have it's own product catalog, shipping rules etc (basically it's own store)
You want to have different category/product structures for different countries
How do they compare?
This is so hot off the press that they've not yet had a chance to update the comparisons so I may need to update this table but here's a quick look at the comparisons and I also currently don't know the prices
Starter (FREE) Edition
Professional
Enterprise
Unlimited Categories
Unlimited Products
Product Relations (What Customers Also Bought)
Multiple Shipping Methods
Multilingual
 
Marketing Foundation (built in marketing, promotion codes etc)
 
Review System
 
Multiple Catalogs
 
Multiple servers supported out of the box
 
 
Multiple Catalogs with user level security
 
 
What can you do with it?
uCommerce is able to handle pretty much any e-commerce scenario you're able to throw at it. We've reviewed all the e-commerce sites we've worked on over the years (either developed entirely or partly by us) and we have found very few scenarios that uCommerce isn't able to accommodate.
The really nice thing about uCommerce is if there's something missing you can simply write it yourself and plug into one of their many pipelines using .Net controls, XSLT, Ruby or Python (if you really wanted to!).
What does it mean for the competition?
There are a couple of other e-commerce solutions for Umbraco already namely Commerce4Umbraco (free and open source -based on dash commerce) and TeaCommerce. They've both got their strengths and weaknesses and that's for a different post but making uCommerce free will stir things up a little but in a very good way. It now means that regardless of your budget or requirements, you have a great choice of options.
I don't think this will kill off the other projects (and I hope it doesn't) because although uCommerce is most likely what we'll use every time, the other providers have got their uses in different scenarios and competition is healthy. If you're more confident in Umbraco itself then you'll probably "get" TeaCommerce quicker than uCommerce as they are structured slightly differently.
What does it mean for the community?
This is massively good news for those who already use Umbraco as it means that you can let your customers sell online from the same interface that they're already using, but I think this has wider implications for the industry as a whole.
As I mentioned earlier, Umbraco have been working hard on making the CMS a very robust offering. Being able to plug in an e-commerce solution now means you can offer your customers an end-to-end solution which easily rivals the enterprise (paid) solutions currently available. What's better for your customers is that it's all from one login whether it's content, e-commerce, blogging, Job listings etc.
I think that offerings like Magneto will be very interested to check out what they're doing. For those of you who think it's finally knocking out DotNetNuke as an offering, I'm afraid Umbraco did that in V3.
Why am I shouting about it?
Ultimately it now means that there really is now no reason to not choose Umbraco -regardless of what platform you usually develop on (which is great because it means the community will grow).
Not a .Net developer? Don't worry, although it helps with customisation, it shouldn't stop you. The great thing with Umbraco and uCommerce is that you don't need to know any .Net to get running. The entire thing can be wired up through the web backend but if you don't believe me, get in touch and we'll go through it.
Disclaimer: I have been blogging and using uCommerce since it's first release and I am a proud wearer of their official t-shirt at CodeGarden but I still try and look at these things from an unbiased view point as if a better solution for our clients is presented to us then we'd consider it. Either way, I think this is a good move and if you want help with uCommerce, just get in touch.